Confused words in English PDF!
Download pdf at the bottom.
Similar Words – Video Lesson:
Here is the list of most commonly confusing words in English, these words look similar but their meaning
Few, a few, the few
Few means not many( in number)
He has few boos, at that place we had few friends.
She can use a few English words correctly.
A few means some in number
He has a few books.
We met a few strange persons on the road.
The few means those some persons, things, etc.
The few friends I have are all very able.
Little, a little, the little
Little means not much
We have little drinking water.
There is little truth in your story.
A little means some in quantity.
We have a little drinking water.
There is surely a little truth in your story.
The little means that quantity.
The little drinking water that we have is boiled.
Where is the little honey that you had bought in Lahore?
The little flour here is of really good quality.
Less, fewer
Less is used for quantity, size, etc.
Fewer for number
She has less sugar than she needs.
Did he give you less than forty kilograms of wheat?
She showed less wisdom than her sister.
Does Ali not have fewer books than john?
I have seen fewer films than my friends.
Older, oldest, elder, eldest
Older and oldest are used for persons, animals, birds, things, etc.
Elder and eldest are used for members of a family. "Than" cannot be placed after "elder".
Now "older" and "oldest" are also used for members of a family in modern English
Later, the latest
Later and latest is used in relation to time.
At the latest or at the latest means " before or not later than."
She answered this question later than you.
He presented his friend with the latest book on this subject.
Former, latter
Formal and latter are used in relation to the position. Former means "the first" and the latter "the second" of two people or things are just spoken of.
John and Ali are friends; the former is a shopkeeper while the latter is a farmer.
He is the former prime minister of our country.
London and Paris are ideally situated; the former on the Thames and the latter on the seine.
Nearest, Near
"Nearest" is used in regard to distance and "next" in regard to position.
The hotel is the nearest to the Station, and in the building next to it is a computer center.
Which is the nearest to the bazaar from here?
Which building is next to our college?
Next to Hameed, John entered the room.
INFOGRAPHICS
Confused words in English PDF is at the bottom.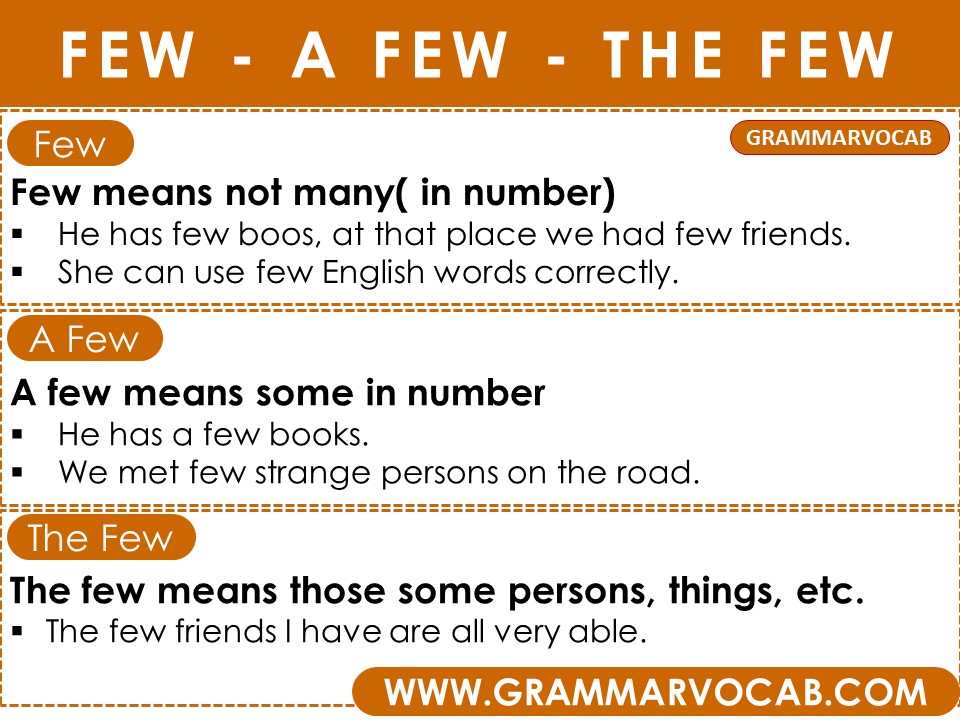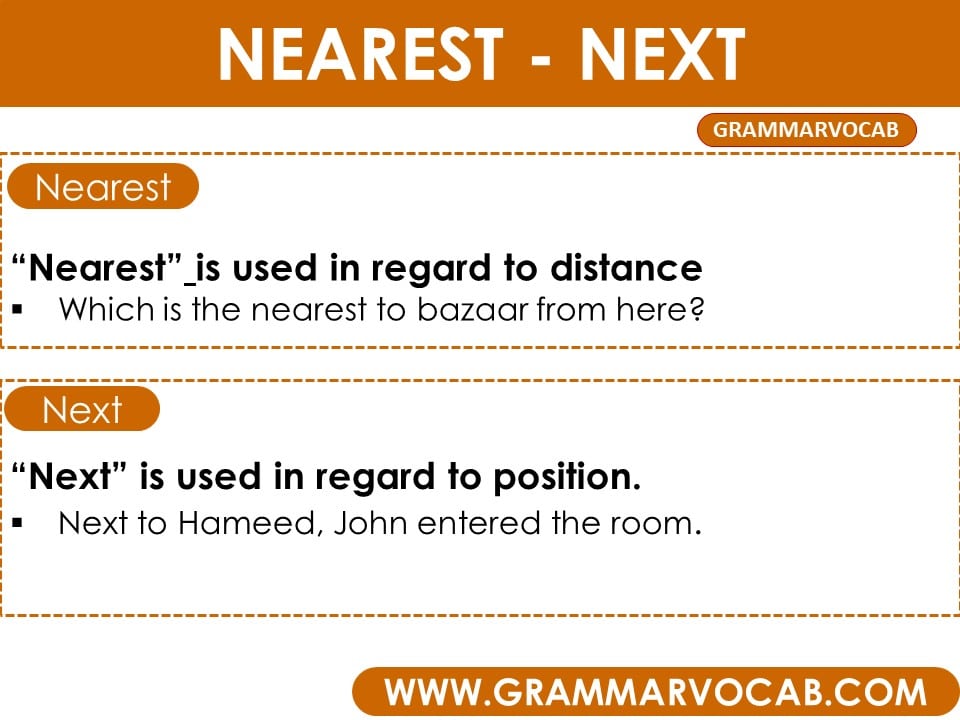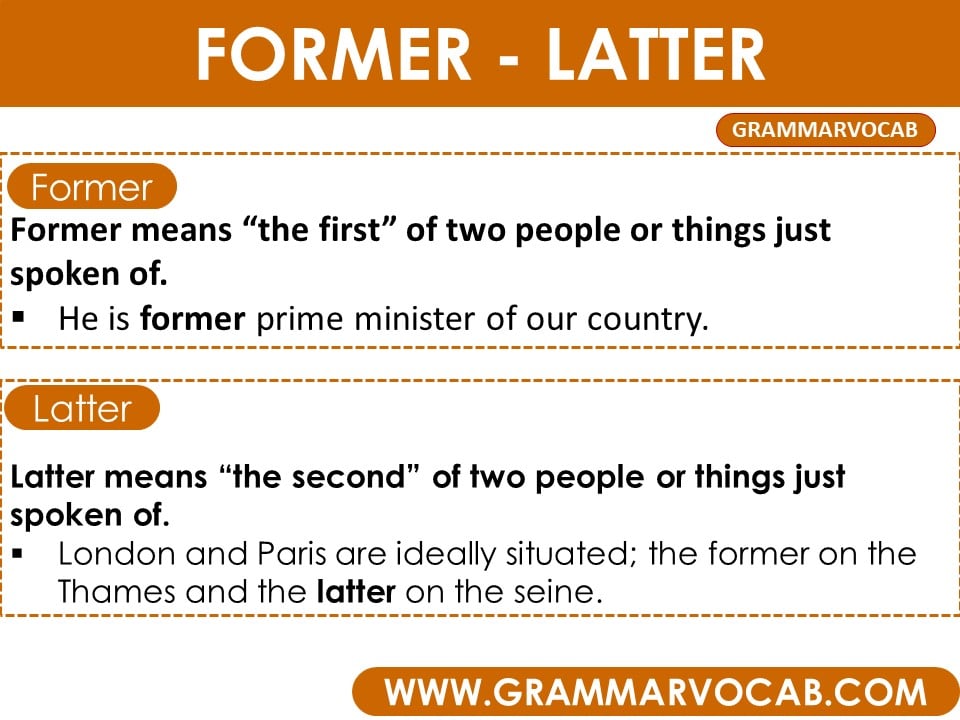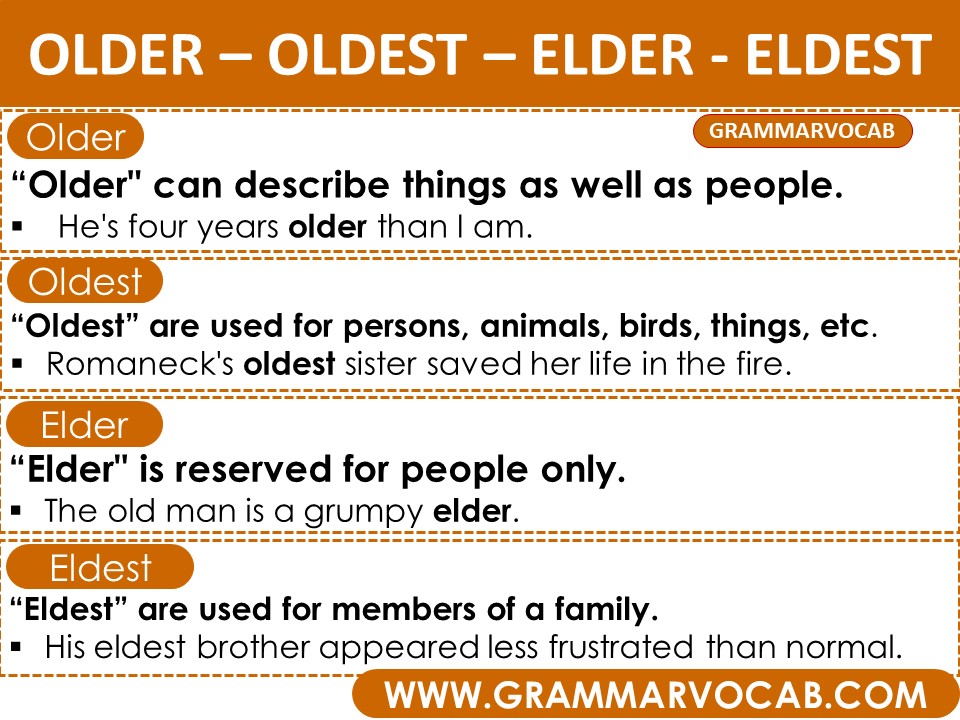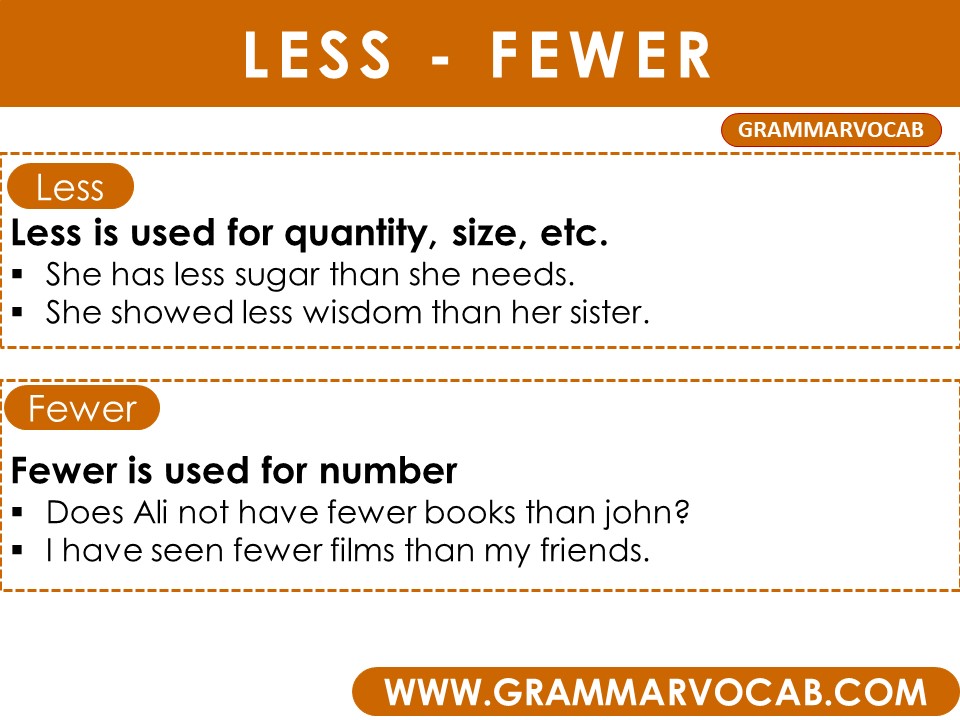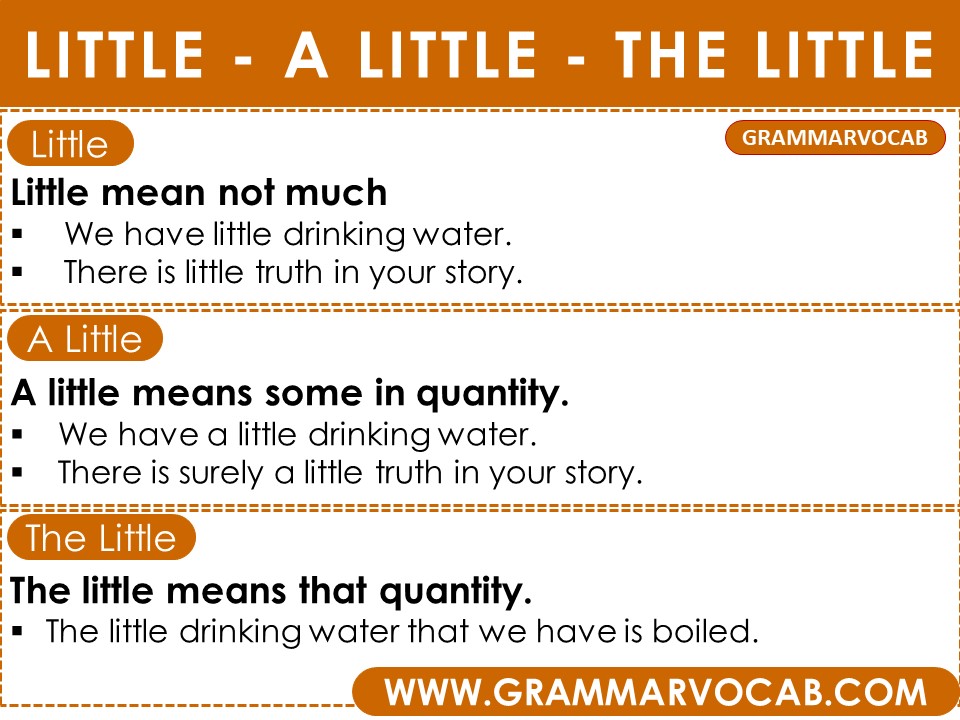 DOWNLOAD THIS LESSON PDF